by Ashley Hannigan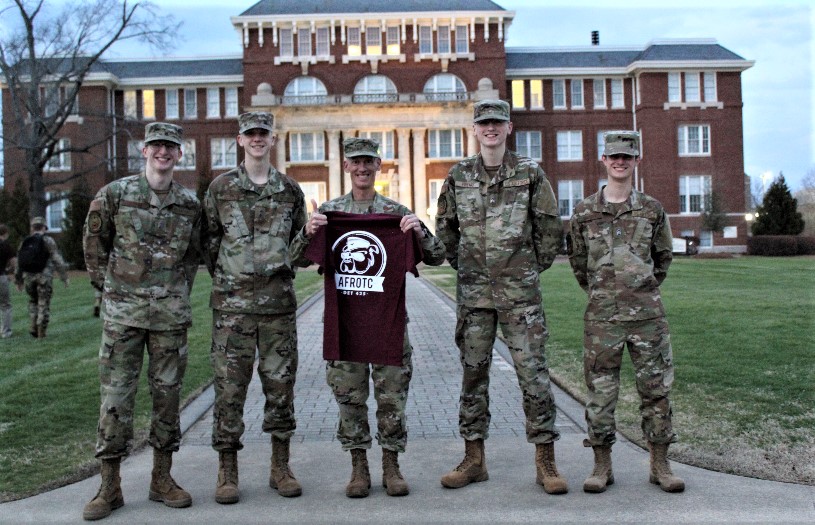 The Det 425 Wardawgs were graciously visited by the AFROTC Commander, Colonel Christopher L. Bennett and the AFROTC Southwest Region Commander, Colonel Allen R. Henderson this semester. 
The Wardawg cadets were given the opportunity to have both colonels at their Leadership Laboratory as well as a luncheon hosted by cadets. During Leadership Lab, each distinguished Colonel shared words of wisdom for when the cadets commission and throughout their service in the Air Force.  Colonel Bennett's outstanding advice was to "always have a few reasons or purposes to keep a steady drive throughout life". Colonel Henderson's advice was to "have fun when possible and keep family close during service". Det 425 gave them a token of our appreciation. These two men are an inspiration to all those serving as well as those in training. 
We hope to see both Colonels return to Det 425 in the near future for another rewarding visit.