by K. Mullins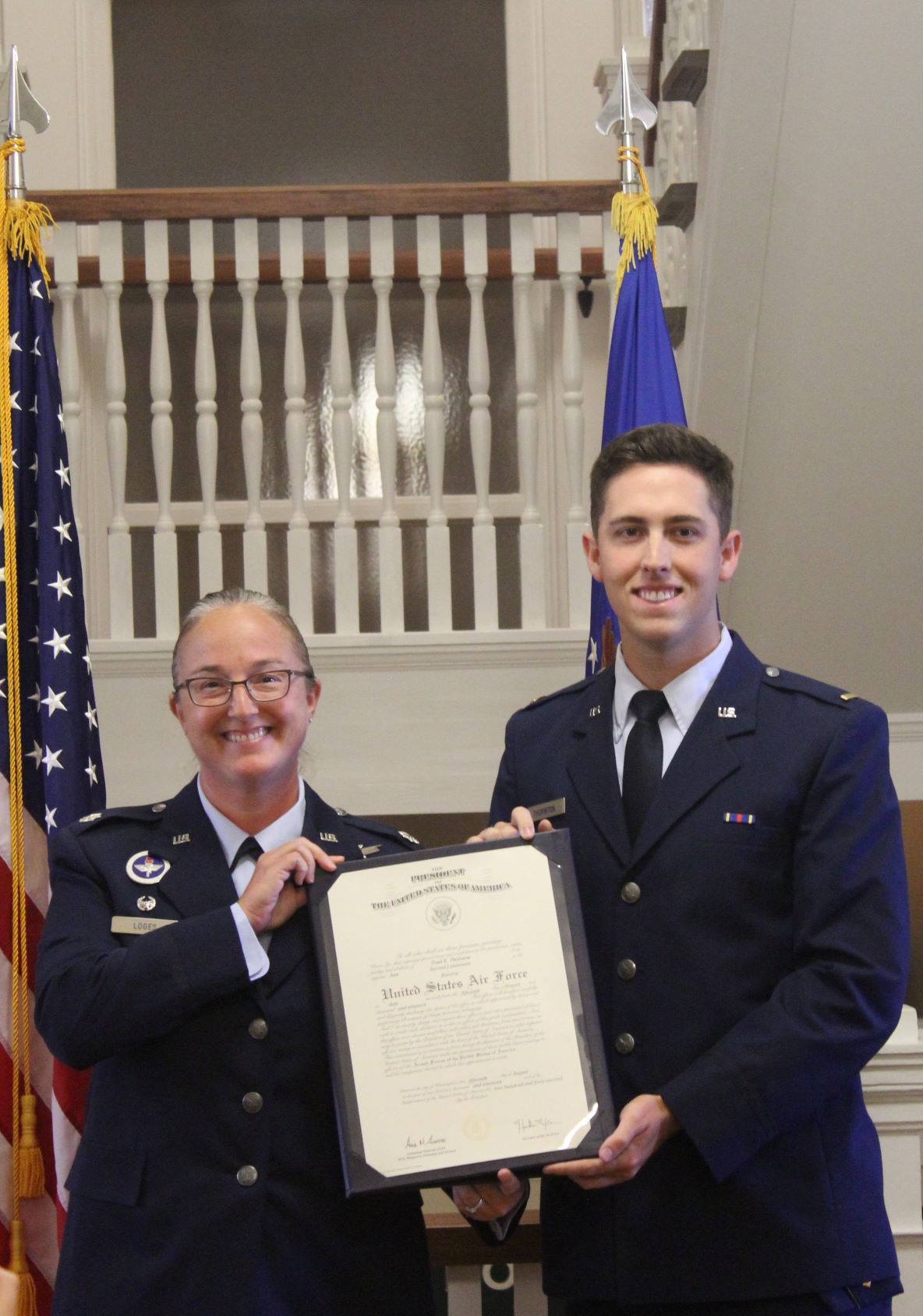 Cadet Reed Thornton commissioned as a Second Lieutenant in the Air Force on August 15, 2019 from Air Force ROTC Detatchment 425 at Mississippi State University.
In his four years at Det 425 he completed over 800 hours of training, maintained excellent academic, fitness, and military performance throughout the program, and as a result, earned multiple competitive scholarships including the Sonny Montgomery Excellence in Leadership Scholarship and the Order of Daedalians Scholarship for Aspiring Military Aviators.
Thornton earned competitive leadership positions, most recently Mission Support Group Commander and Operations Support Squadron Commander.
His efforts contributed to the detachment winning the AFROTC Commander's Right of Line Award in 2016 given to the #1 Air Force ROTC detachment in the nation.
He was also competitively selected for Air Force Pilot Training which is a great testament to the potential the Air Force sees in him.
Det 425 is honored and proud to commission him and wish him the best in every step on his journey.